Kid's Bulletproof Hoodie (NIJ-IIIA)
$450.00 $495.00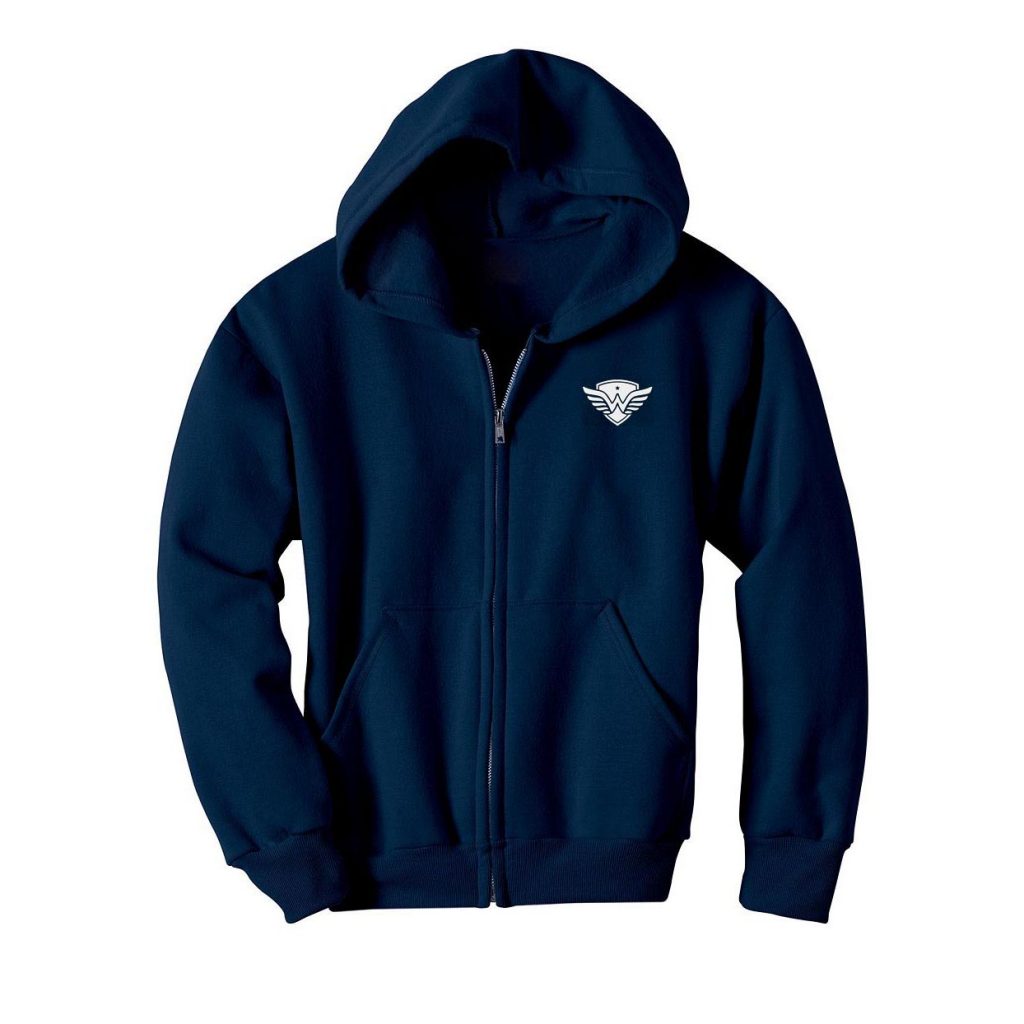 Wonder Hoodie has created the world's first kid's bulletproof hoodie, the only stand-alone product on the market to seamlessly and discreetly protect all the vital organs. Light and discreet, this bulletproof hoodie will become a family favorite as it accompanies your child to and from home.

Growing Future Program: When purchasing a bulletproof hoodie for your child, know you can always trade-up for a larger size when they outgrow it (shipping and size surcharge not included).
Every 10 kid's bulletproof hoodies we sell, we donate 1 bulletproof product to a public school teacher.
Product Specifications:
Our patented, NIJ-IIIA panels discreetly protects the back and sides of the head. Pull it up when you need it, put it down when you don't
3-inches of bulletproof overlap secured by velcro down the middle allows safe zipped or unzipped wear.
Full military-style torso protection, no Tetris-panels to 'insert' like low-end competitors
Adjustable velcro straps along sides of torso for easy, slim fit
100% USA Made and sourced bulletproof clothing for children - everything from our hoodies and thread to our ballistic materials - don't settle for the unknown, cheap alternatives
Unisex Sizing
Metal black zipper
Hoodie part:

85% Polyester / 15% Soft Cotton

Need to wash the hoodie? Unzip the kid's body armor from its torso casing and put the remaining armored hoodie into the washing machine
UPDATE: Due to popular demand, we are no longer including the winged logo on the exterior of our hoodie UNLESS you special request

 via email
Bulletproof Information:
Other Specifications:
Frequently Asked Questions (FAQ)
Weight: 3-5 lbs.
Shipping to the US & Canada,
*International orders: it's the customer's responsibility to check the relevant laws regarding body armor in your country before purchasing