Bulletproof Backpack Panel Insert (NIJ-IIIA)
$120.00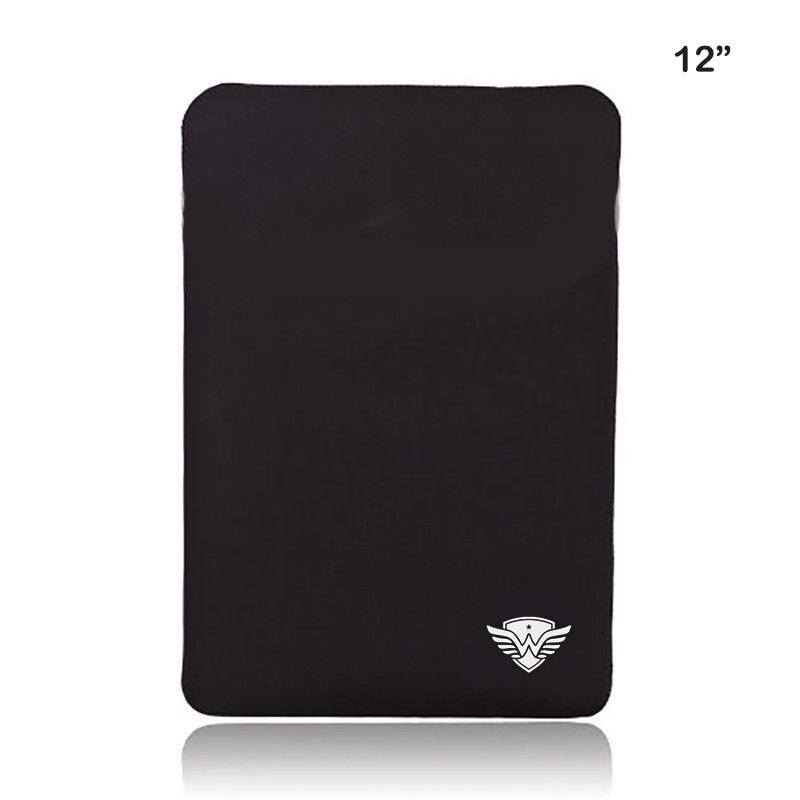 Let Wonder Hoodie bulletproof your beloved pre-owned items. Our NIJ-IIIA bulletproof backpack insert panel is an ideal way to enhance your backpack, purse, binder, and more.
Product Specifications:
100% Dupont Kevlar, Bulletproof rating: NIJ-IIIA
USA Made & Loved
Premium Neoprene Casing
12" or 15"
UPDATE (

01/14/2021

): During these uncertain times, all products are made to order
Bulletproof Information:
Standard 5-year warranty on ballistic panels
Bulletproof backpack insert panels are wrapped in water-proof casing and placed into a neoprene sleeve for seamless maintenance and wash.
The bulletproof panel meets NIJ-IIIA standards to defend against 357 Magnum, 44 Magnum, 9mm, .45, hollow point ammunition and more. Learn more
Provides the highest level of bulletproof protection currently available from concealable body armor.
Other Specifications: 
Frequently Asked Questions (FAQ)
Weight: 10-12 ounces
Hand-Wash only
Shipping to the US & Canada,
*International orders: it's the customer's responsibility to check the relevant laws regarding body armor in your country before purchasing